Back to Blog
11.28.2023
Sequence Inc. Opens State-of-the-art Biopharmaceutical Training Facility featuring Siemens Solutions
Partnering with Siemens for a bright future in pharma
Sequence Inc., a biopharmaceutical consulting company and Siemens solution partner, announced the opening of a state-of-the-art manufacturing training environment in Research Triangle Park, North Carolina. The 44,000-square-foot space includes microbiology and analytical labs, a controlled utilities area, and a manufacturing area for both upstream and downstream processes. With an end-to-end portfolio of digital solutions for the biopharmaceutical industry, Siemens is proud to have equipped the new facility with technology that improves operational efficiency without compromising the quality of medicine produced.

Sharing a mission

Siemens and Sequence share a mission of supporting the production of medicines of the highest quality. By equipping their engineers with the skills to leverage Siemens solutions, Sequence will help innovative therapies get to patients more quickly. "Sequence's 20-plus years of experience in quality and compliance services for the life sciences industry is a testament to their expertise," said Rebecca Vangenechten, Head of Pharmaceuticals and Life Sciences at Siemens. "Biopharmaceutical innovators trust Sequence to ensure their production satisfies the most stringent quality standards."

Sequence's fully functional facility will serve to upskill their team of consultants through exposure to process equipment and software in a genuine setting. Sequence's manufacturing floor also demonstrates to pharmaceutical producers how deploying more flexible and paperless manufacturing practices enables plants to accommodate diverse drug product portfolios and different scales of production, from high-volume to personalized.

Justin Cook, Vice President of Talent Management at Sequence, expressed how important Siemens solutions are to the pharmaceutical manufacturing process: "Implementation of a variety of integrated computerized systems is critical to expedite our consultants' familiarity with the ongoing digital transformation we are experiencing in the pharmaceutical industry. Sequence is utilizing SIMATIC PCS 7 for our distributed control system, Opcenter Execution Pharma as our manufacturing execution system, and Desigo CC for our building management system. We are very excited about the opportunity to provide consultants with access to these real-world, state-of-the-art platforms to rapidly accelerate our consultants' understanding of how various digital applications are being installed and configured to collectively accomplish an efficient business or manufacturing objective for our pharmaceutical clients."

"Through our partnership with Siemens, we'll be able to move more quickly toward our goal to create a level of understanding that will ultimately increase speed to market for the life-impacting drugs our clients are manufacturing."
Mike Putnam, CEO of Sequence Inc.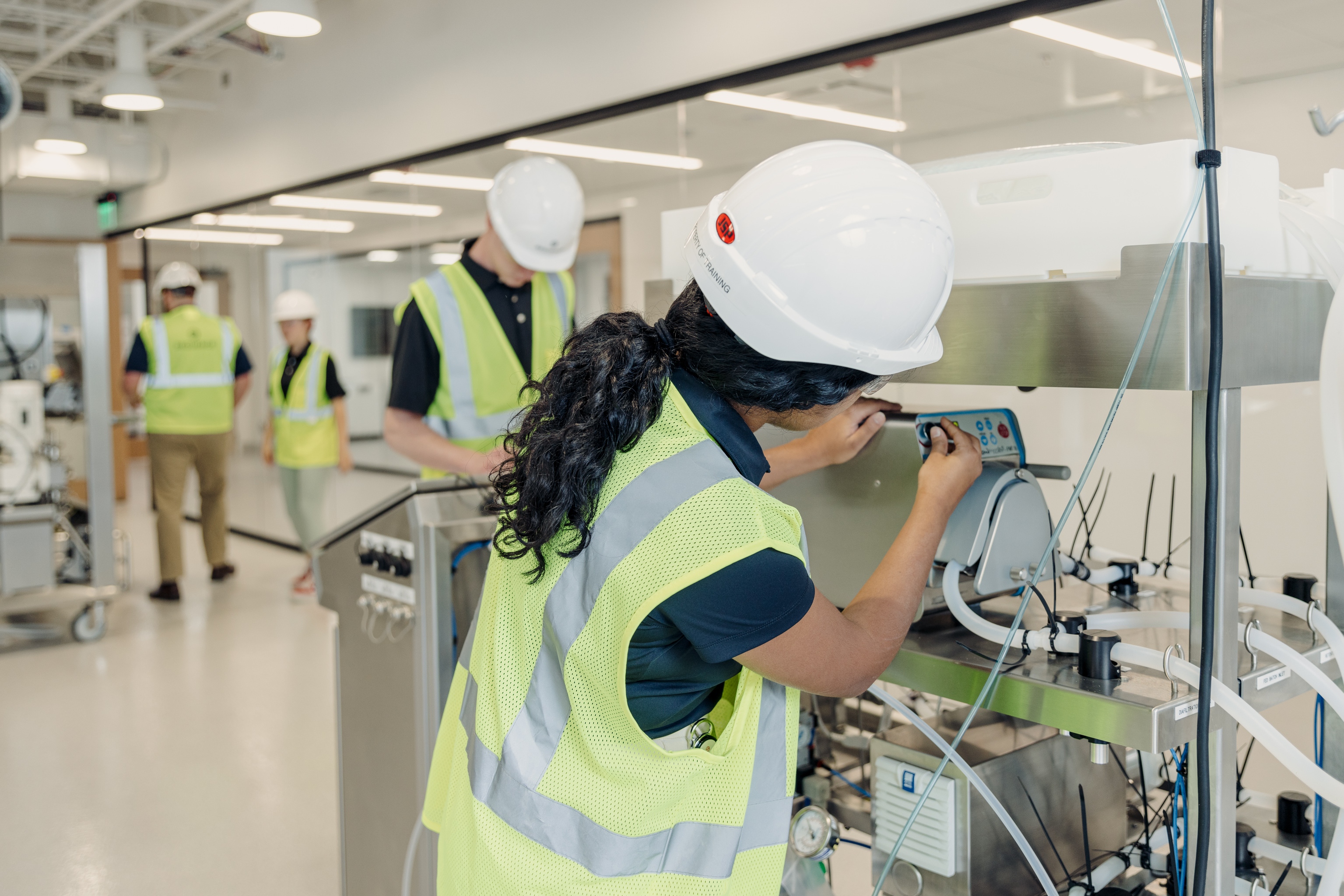 Manufacturing Area in Sequence Inc. Training Facility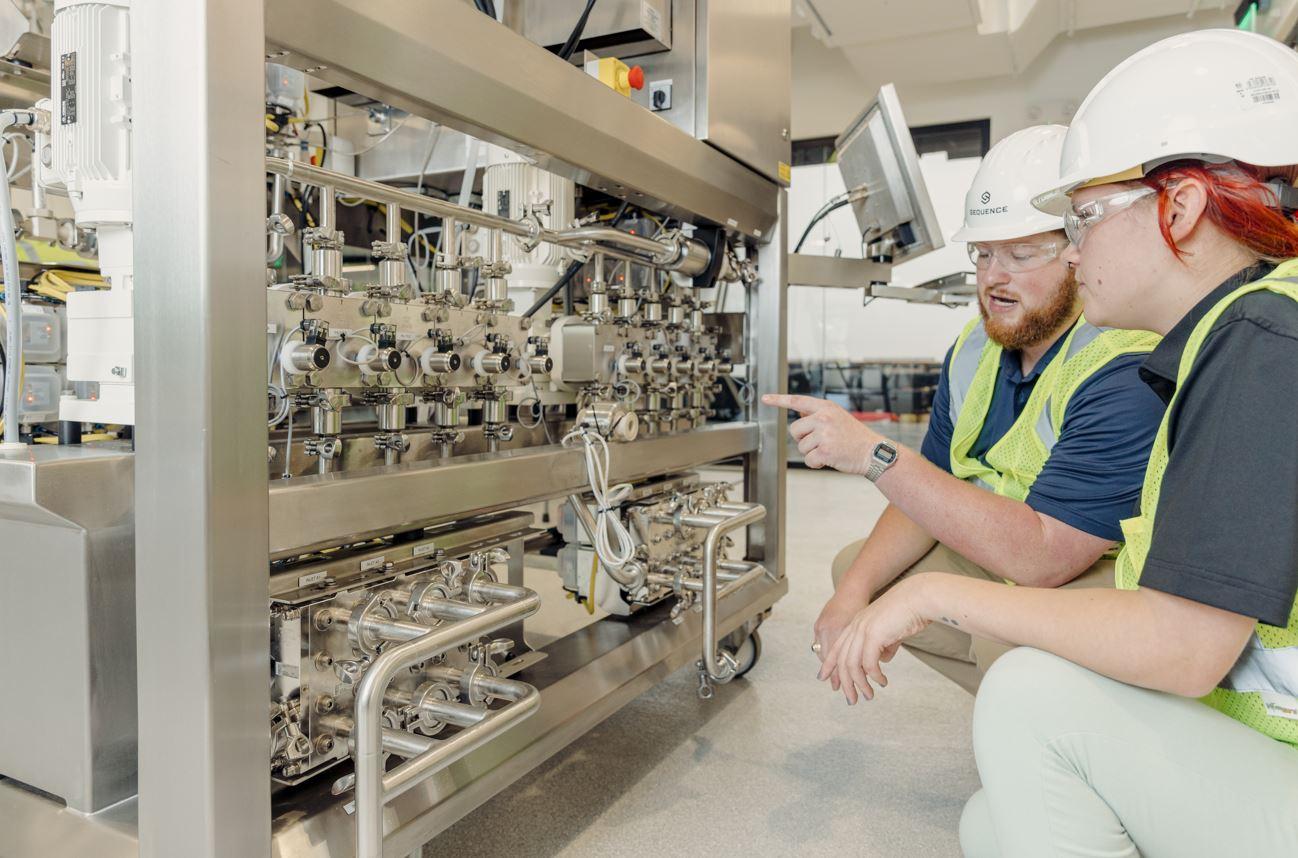 Sequence Inc. Engineering Consultants learning quality and compliance concepts