Back to Blog
10.01.2023
Körber Announces North American Partnership with Sequence Inc.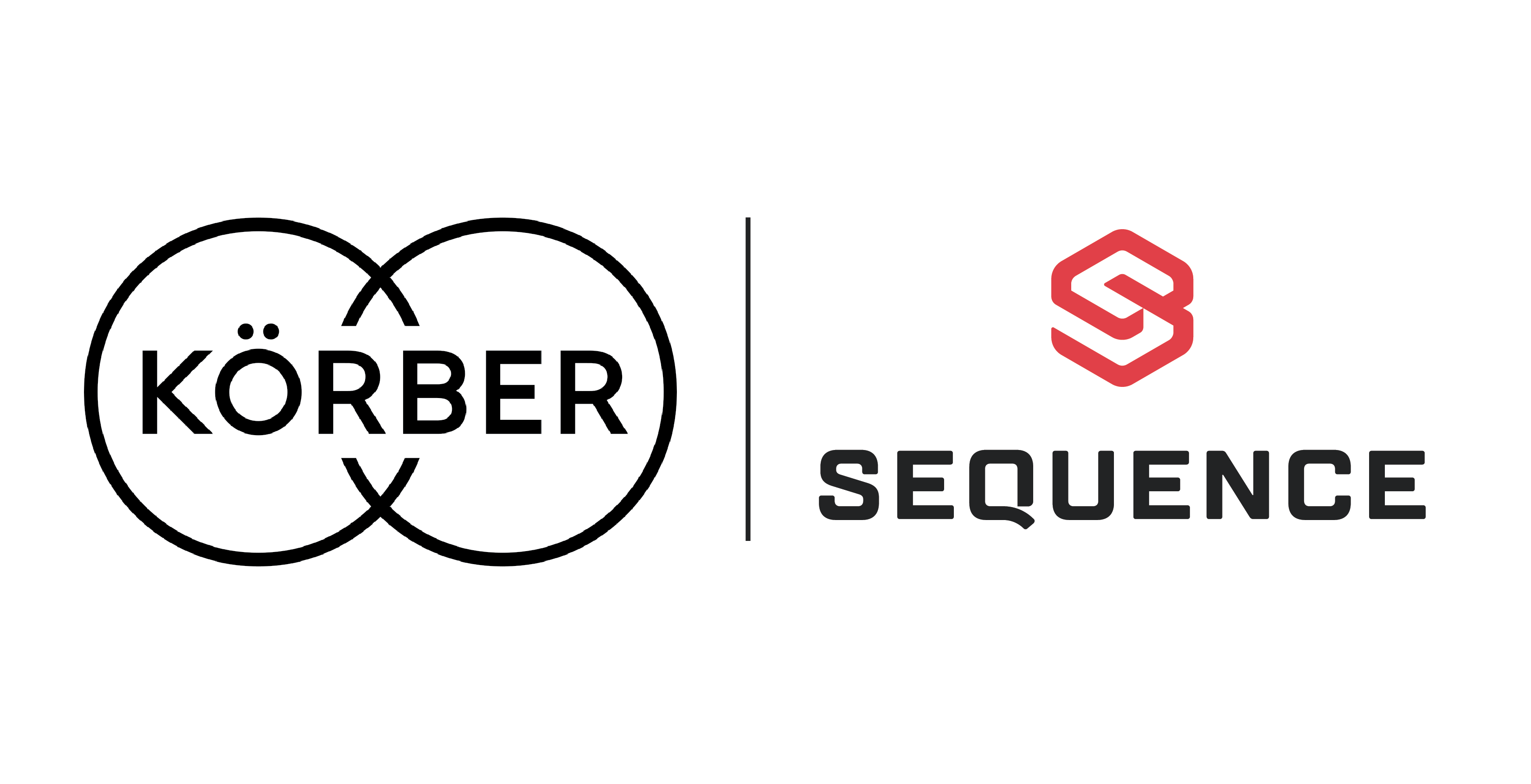 Körber announces partnerships with Sequence Inc. and ProjectBinder to push data analytics further in the life science industry
Lüneburg, Germany, 19 August 2022. Körber expands its Werum PAS-X Savvy partner network and announces new partnerships with Sequence and ProjectBinder, allowing customers worldwide to benefit from data analytics capabilities in the pharmaceutical and biotech industries.


Werum PAS-X Savvy is Körber's collaborative data analytics platform that manages, visualizes and analyzes pharma and biotech data from different data sources, manufacturing sites and stages of the product life cycle and automates reporting. Sequence and ProjectBinder, two renowned companies providing comprehensive life science consulting services, will now actively consult customers on PAS-X Savvy. With Sequence's local presence in the U.S., Canada and Mexico and ProjectBinder's presence in the European region, customers benefit from local points of contact.

"We value the extensive local footprint of ProjectBinder and Sequence and greatly appreciate their long-standing experience and knowledge in automation in the life science industry. We look forward to working closely with their teams ", says Petra Lubitz, Director PAS-X Savvy, Körber Business Area Pharma.
"We are looking forward to working with Körber and to achieving new milestones for our customers in the field of life science data analytics. PAS-X Savvy makes a significant contribution to accelerating the development of pharmaceuticals and ensuring the consistent quality of existing products," says Jonathan Wood, Chief Revenue Officer at Sequence. David Gredal, MES Partner of ProjectBinder, adds, "With PAS-X Savvy, we now have a new tool in our portfolio that supports the digital transformation of pharma and biotech companies throughout the entire production lifecycle, from R&D to scale-up and technology transfer to manufacturing. This way, we can accelerate time-to-market for our customers."


About Körber
Körber is an international technology group with about 12,000 employees, more than 100 locations worldwide and a common goal: We turn entrepreneurial thinking into customer success and shape the technological change. In the Business Areas Digital, Pharma, Supply Chain, Tissue and Tobacco, we offer products, solutions and services that inspire.
At the Körber Business Area Pharma we are delivering the difference along the pharma value chain with our unique portfolio of integrated solutions. With our software solutions we help drug manufacturers to digitize their pharmaceutical, biotech and cell & gene factories. The Werum PAS-X MES Suite is recognized as the world's leading Manufacturing Execution System for pharma, biotech and cell & gene. Our Werum PAS-X Intelligence Suite accelerates product commercialization with data analytics and AI solutions and uncovers hidden business value.
About ProjectBinder
ProjectBinder is a company specialized in manufacturing IT and automation in life science. They have a practical, lean, and integrated solution approach to deliver projects which fulfill specific needs. One of the specialties underlining this practical approach is to offer in-depth surveys of existing installations to ensure continued stable backup of older installations. The working methodology is thus also practical as they focus on ensuring ongoing operation after solution implementation. The company is based in Denmark and Spain, operating worldwide which enables competitive solutions.
www.ProjectBinder.eu



Sequence, Inc. provides customized support for biopharma companies to enhance the lives of other. Starting as a small computer validation consulting for the biopharma industry in 2002, Sequence has transformed into a fully comprehensive consulting organization that provides turnkey Commissioning, Qualification and Validation (CQV) and Digital Solutions for facilities, utilities, equipment, computerized systems and labs. While Sequence was born as a quality and compliance company, over the years they have become a full-service solutions provider through vast greenfield project experience, acquisitions and partnerships.