Back to Blog
10.01.2023
6 Critical C&Q Strategies That Will Increase Speed to Market for Cell & Gene Therapy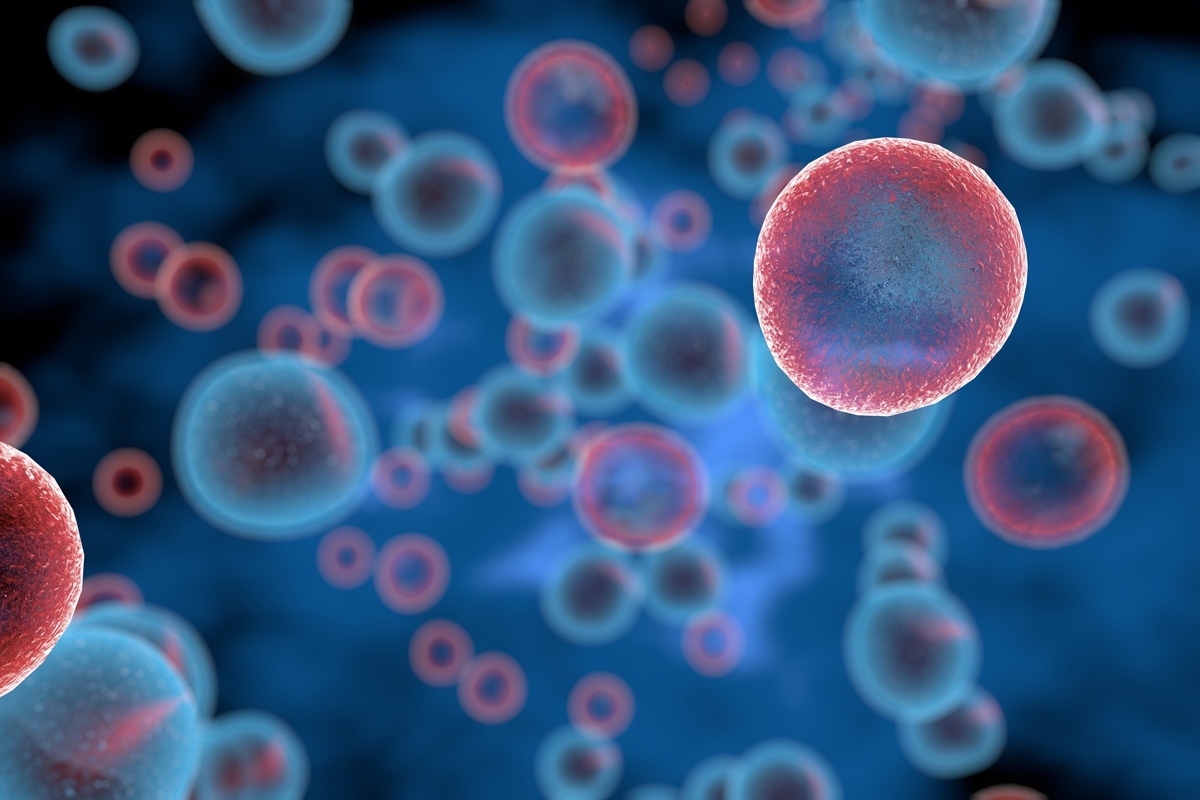 It's been proven that those who are first to launch their product will dominate the market.
Outsourcing a highly qualified Commissioning & Qualification partner that can help manage project risk by fostering deeper relationships and leveraging technical, manufacturing, and regulatory expertise can make the difference in delivering a facility fit for intended use before the competition.
Download the resource below learn more about the 6 strategies we use to accelerate speed to market for our clients.

Download Now
Gene and gene-modified cell therapies are one of the fastest growing segments of the biopharmaceutical market. By 2025, the FDA has indicated that it will be reviewing an estimated 10 to 20 Cell and Gene Therapies (CGTs) per year. Currently, there are approximately 1,100 gene, cell and tissue-based therapeutic developers throughout the world with record shattering financing of $19.9 billion raised in 2020 alone(1).

Given the unprecedented growth and the potential to treat, if not cure, what were once thought to be untreatable diseases, the rapid rise of CGTs has created a turning point in the history of modern medicine. With so much at stake, those who are first to launch will dominate since there is limited opportunity to gain market share for those who are delayed in bringing their product to market.
To support this level of tremendous growth potential, many larger pharmaceutical companies are putting pressure on internal teams to achieve more with fewer resources. Some are reliant on the use of Contract Manufacturing Organizations (CMOs) to bring their product to market faster and more efficiently. In turn, this has put a strain on the internal teams and CMOs who may not have the in-depth experience, process understanding or regulatory knowledge that is required to manage risk and mitigate gaps in the manufacturing process. Commissioning and Qualification (C&Q) is a critical part of the entire process and with the right science and risk based strategy design in place, it's possible to save time by eliminating the potential for costly errors and delays.
With such a small margin of error and the need to accelerate go-to-market plans, it's critical to have the right team in place that can perform all C&Q services as quickly and accurately as possible, with minimal oversight. The benefits of a strategic C&Q partnership approach include scalability, access to technical expertise without overhead costs and achieving cost efficiencies that can accelerate time to market.
Outsourcing a highly qualified Commissioning & Qualification partner that can help manage risk by fostering deeper relationships and leveraging their technical, manufacturing, and regulatory expertise can make the difference in delivering a facility fit for intended use before the competition.
There are six key areas of focus associated with the C&Q process that can accelerate speed to market:
Process Knowledge
The importance of an in-depth understanding of the entire process cannot be understated. Ensure a robust CQV strategy by engagingSMEs with product and process knowledge who can complete tasks such as system impact assessments and risk assessments that are critical to timely and successful project execution.
Experienced and Flexible Team
Acknowledge from the outset that there will be unforeseen challenges and pitfalls with every project. It's critical to assemble a project team with a diverse and flexible skillset, that will be able to foresee and mitigate these challenges and gaps early, which in turn will prevent these challenges from impacting project timelines.
Leverage Vendor Documentation
Save time by taking advantage of every opportunity to leverage existing information, such as lifecycle and testing documentation that already exists from the vendor. Engage both CQV and quality teams to effectively leverage documentation and mitigate gaps to eliminate redundancy and make use of documentation that's already been completed.
Quality by Design
Keep the end goal in mind by thinking about what the Agency will be looking for in terms of requirements at every step in the process. An in-depth understanding of acceptance criteria is crucial to cross the finish line without issues and demonstrate that the facility, with associated equipment and processes, are fit for intended use and ready for inspection.
Collaboration is Key
Engage all teams early to set the stage for a collaborative team environment to achieve the innovation, solutions and flexibility required for success. Establish a liaison for various cross functional groups including engineering, quality, IT and manufacturing. Fostering collaboration and agile project planning and execution from the outset brings together all these critical teams that will ensure a robust design combined with CQV strategy to ensure rapid and effective communication throughout the process.
Regulatory Knowledge
A well organized and detailed roadmap with traceability is key to ensure success for a defensible audit the first time around. The final delivered package for turnover should include all documented evidence that your product and process will consistently perform as expected.
Sequence Makes C&Q for Gene Therapy Successful!

Achieving a successful cell & gene therapy product launch takes extensive collaboration and engaging the right partners and effective strategies. With nearly 20 years in business, Sequence Inc. has developed an established process and depth of understanding that sets us apart and allows us to deliver a consistent and effective C&Q solution for our clients. Regardless of where you are in the ramp up for your cell and gene therapy manufacturing project, Sequence Inc. has the skills, capabilities, and expertise to help you achieve your speed to market goals.
Learn More about C&Q for Gene Therapy