Back to Blog
11.28.2023
Sequence Inc. Opens New Training Facility in an Effort to Increase Speed to Market for Drug Manufacturers
Hands-on training facility is designed to teach pharmaceutical quality concepts that will equate to years of experience in an 8-week timeframe
Sequence Inc. has opened a mock pharmaceutical manufacturing training facility to expedite the understanding of quality and compliance for their pharmaceutical consultants. This unique approach to training is designed to challenge the historical belief that years of experience are required to design and test the functionality of a pharmaceutical manufacturing facility prior to FDA inspection for it to be deemed fit for intended use to manufacture drugs. With an increasing demand to manufacture drugs faster than ever, this hands-on training approach can positively impact the overall facility set up time by teaching a cross-functional understanding of the end-to-end manufacturing process using operable equipment and software that helps the employees understand how all the parts of a facility are integrated.

The 44,000-square-foot training facility includes a controlled utilities area, microbiology and analytical labs, and a manufacturing area with fully functional equipment for both upstream and downstream processes that includes both traditional and single use technologies. The facility is set up to be fully digitally connected with a range of software applications responsible for process control and manufacturing operation management designed to teach process automation and digitalization using the latest digital solutions technologies.

The 8-week training program focuses on making sure the employees develop an understanding of how to apply the required regulation and guidance to the validation lifecycle, followed by a hands-on execution phase. Justin Cook, VP of Talent Management at Sequence has been leading the facility set up and training effort. "Working with real equipment lets trainees connect the dots between theory and application. Under normal circumstances, it can take years to get exposure to different types of equipment and software on a client site," he said. "The Sequence training facility allows us to build this level of experience in a shortened timeframe thereby accelerating our team's knowledge and understanding."

In addition to the demand to manufacture drugs faster than ever, the life sciences industry is faced with headwinds that include economic challenges and talent shortages. These are linked to wider labor market trends, including the 20 percent increase in demand for STEM-related roles across the life sciences industry in the United States, according to McKinsey. The current pool of pharma digital talent is at least 14 percent lower than demand, and many companies are finding it challenging to recruit technical talent. "At Sequence, the lack of qualified talent in our industry has been a concern for a while. We decided to find a better way to train and develop the talent we need while making them uniquely qualified to service our pharmaceutical clients," said Mike Putnam, CEO of Sequence.

Through its state-of-the-art training facility, learning curriculum and hands-on training environment, Sequence is directly addressing the lack of talent issue by closing the engineering talent skills gap in the pharmaceutical manufacturing industry. The ultimate goal is to ensure that life-saving medicines reach the patients who need them, while upholding the highest standards of safety and quality.


About Sequence Inc.

Sequence Inc. provides turn-key consulting solutions and services for the biopharmaceutical manufacturing industry with a focus on Commissioning, Qualification and Validation (CQV) and Digital Solutions. Through a fully functional, mock pharmaceutical manufacturing training facility, consultants are trained in a hands-on environment that is unique in the industry that includes both equipment and software. Founded in 2002, Sequence provides consulting solutions to clients across the U.S. and parts of Europe. The company is headquartered in the heart of RTP at 1400 Perimeter Park Drive in Morrisville, NC with a second hub in Framingham, MA.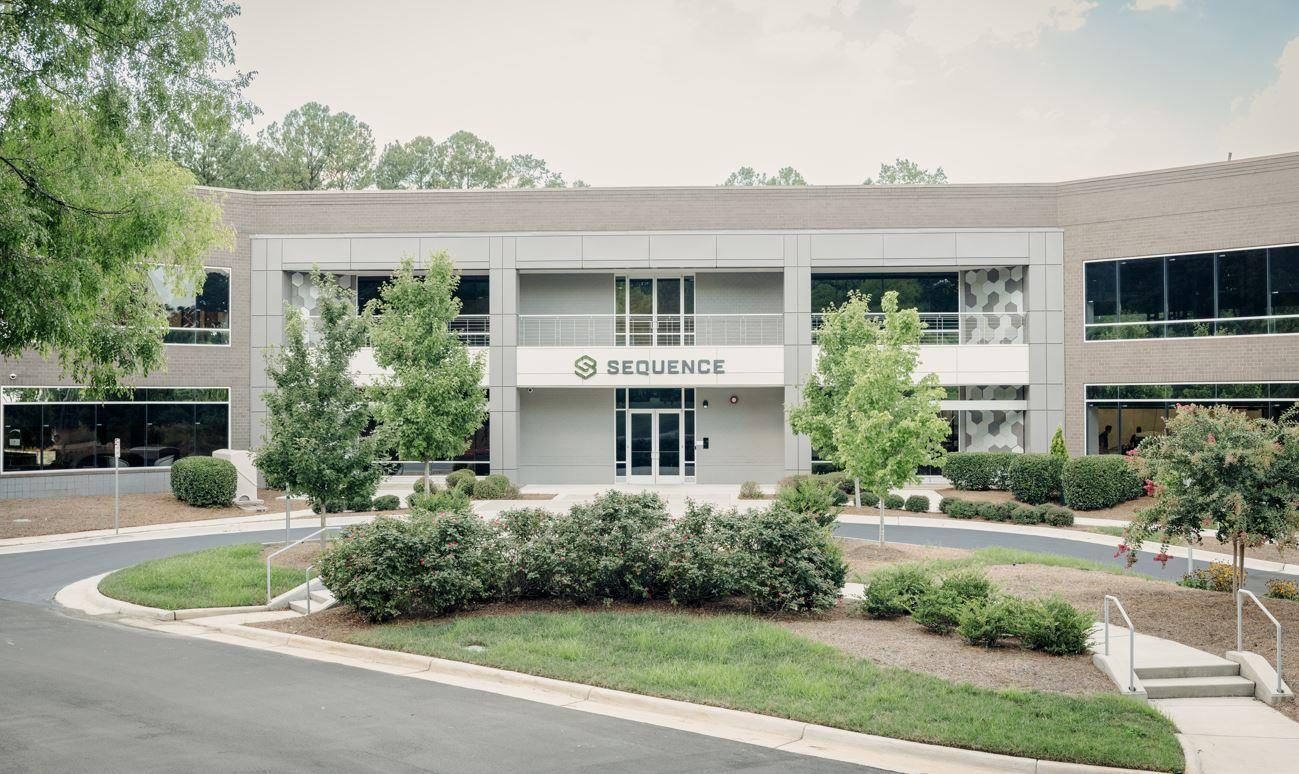 Sequence Inc. Training Facility Exterior
The Sequence Inc. Training Facility is located in RTP NC and is designed to train their consultants on Commissioning, Qualification and Validation (CQV) and Digital Solutions concepts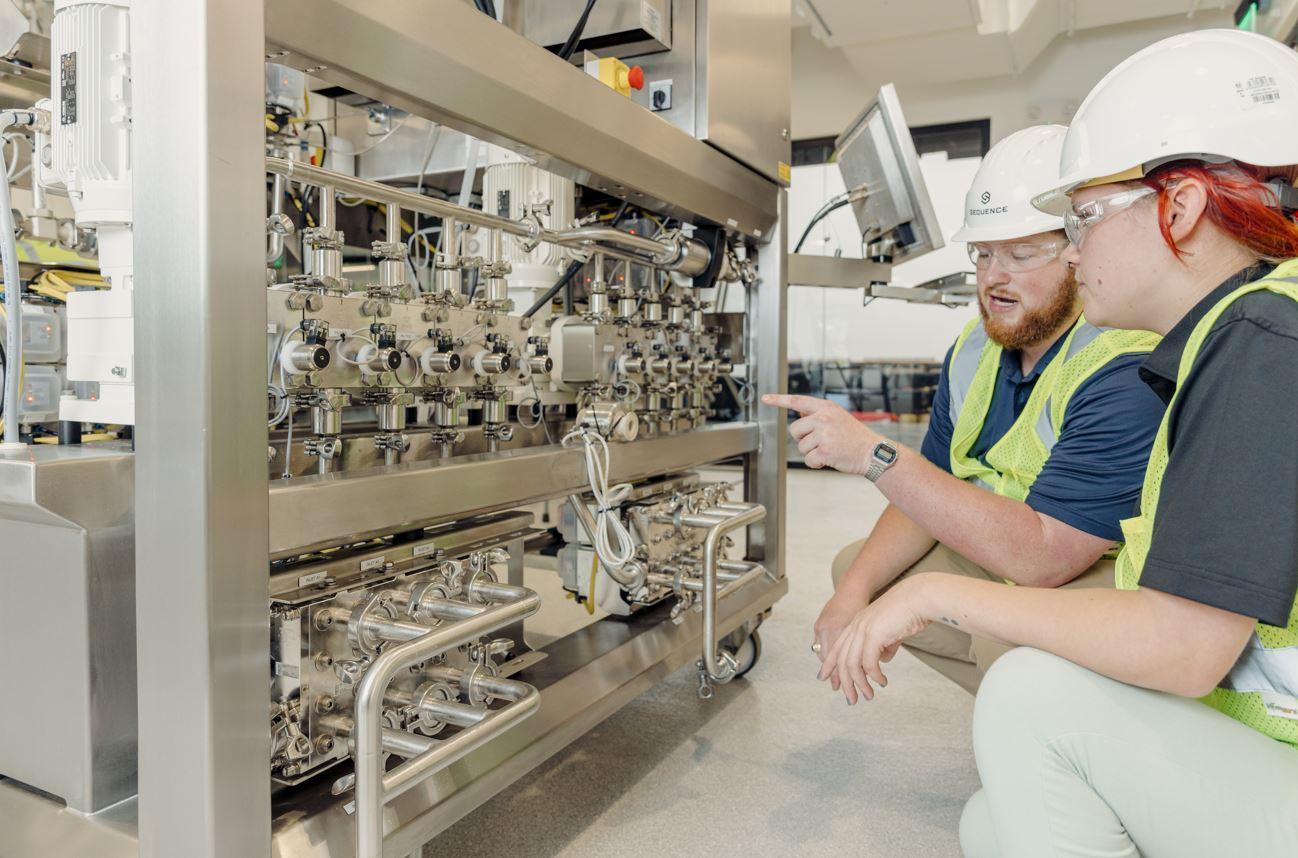 Sequence Inc. Consultants in Manufacturing Area of Training Facility
Consultants who work for Sequence Inc. receive hands-on training to learn CQV and Digital Solutions concepts before working on pharmaceutical client sites